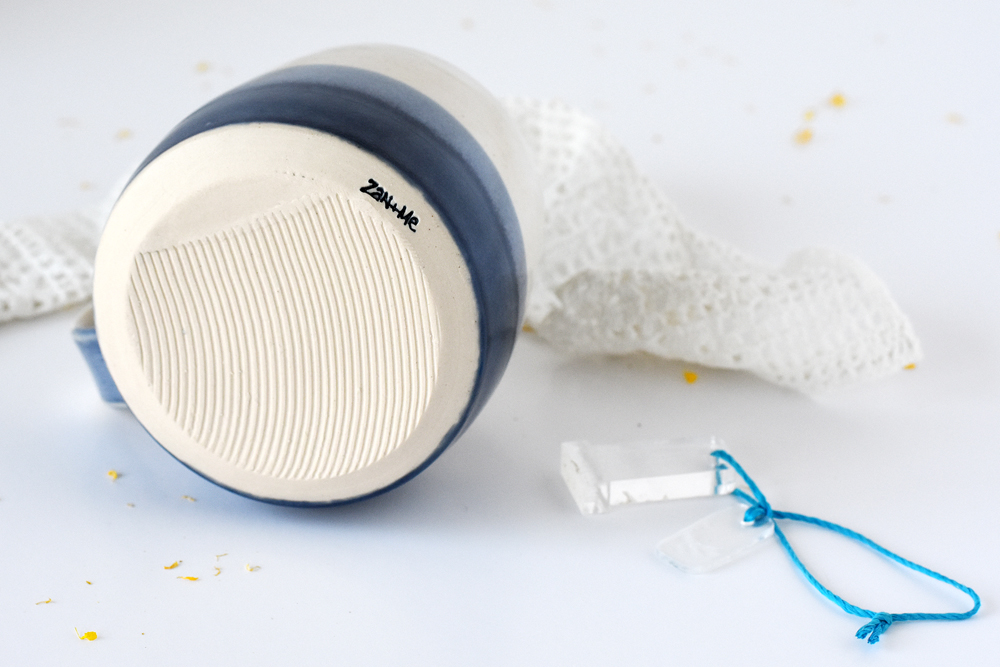 ZAN+ME is an independent label for unique ceramics inspired by nature, art and design, owned by creative mother-daughter duo Mecki and Zanna Allen.
We specialise in one-of-a-kind ceramics that are as decorative as they are functional plus beautifully formed wearable art- jewellery that offers a little self-expression and is refreshingly different from trends worn all around.

MECKI

I turned away from a career in law and publishing to realise my dream of working with clay. My ceramics are designed to be good on the eye and perfect for daily use. I love the unique feel and character of handmade ceramics, those qualities that set them apart from mass-produced ware.

ZANNA

As an illustrator I use hand-drawn techniques before producing my work digitally. My style is characterised by a delicacy of touch, subtle use of colour with a balance of composition and depth of texture. Like Mecki, I aim to capture the natural world in my work. I love the permenence my art takes on fused deep into the ceramic surface.

ZAN+ME

With a little kiln magic as the secret ingredient and our respective strengths freely added to the mix, in our garden studio on the Kent Coast UK, we produce small and evolving series of ceramics - many with flora and fauna as their themes.
We love our jewellery to lift the spirits and our vessels to give joy from the first pick-me-up in the morning to the last drink before sleep. If our creations add a little charm to the day, we feel we have done something worthwhile.